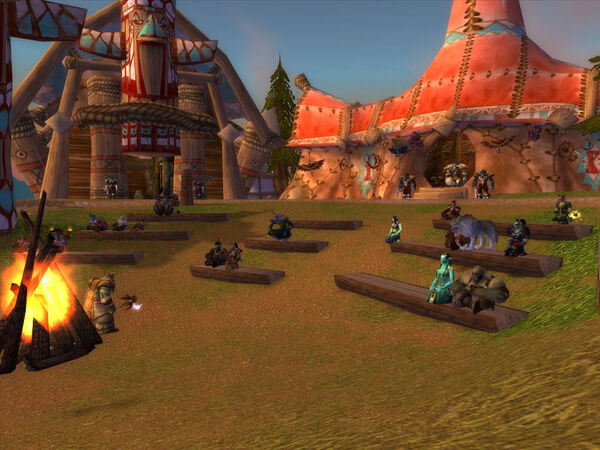 Meditation Night is held by the Banepaw Fellowship. During meditation, guests are asked to be courteous and friendly, listening and understanding to the words of the speaker. Meditation Night is meant for others to understand and find guidance not from others, but from themselves. Meditation Night is held every Sunday, at the Main Rise of Thunder Bluff, in front of Cairne's tent.
Meditation Night is held at 9P.M server time and typically ends at 11.
Ad blocker interference detected!
Wikia is a free-to-use site that makes money from advertising. We have a modified experience for viewers using ad blockers

Wikia is not accessible if you've made further modifications. Remove the custom ad blocker rule(s) and the page will load as expected.