Gunter McOwen

Race

Human

Occupation

Criminal Mercenary

Guild

Unknown

Height

Approximately 6 feet tall

Weight

Approximately 200 lbs

Status

Presumed Deceased

REWARD

5,000 Gold Coins; Dead or Alive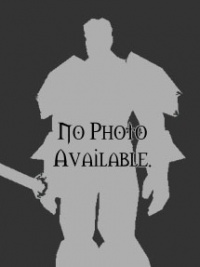 Appearance
Edit
Gunter was especially careful to conceal his physical appearance. His skin was noted for being exceptionally dark. His hair was pitch black as well. He had green eyes, a rarity for someone of his tone. He had often enveloped the lower half of his face in a stark white mask and bore dull chain mail armor with brownish metal plates. His weaponry consisted of an embossed wooden shield, a cutlass and throwing daggers.
Criminal History
Edit
Gunter actively commited robberies and assaults in the streets of Stormwind. His hotspot appeared to be Dwarven District and Old Town however appearances as far away as the Mage Quarter were not unknown. Several murders are also linked to the man.
Recent History
Edit
Both criminal networks and news networks have reported his death during an encounter with Stormwind Guards.
Ad blocker interference detected!
Wikia is a free-to-use site that makes money from advertising. We have a modified experience for viewers using ad blockers

Wikia is not accessible if you've made further modifications. Remove the custom ad blocker rule(s) and the page will load as expected.